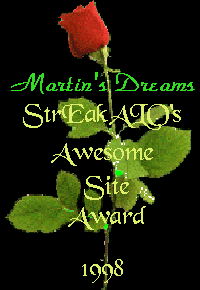 WOW..... Your site is AWESOME.....

what great talent you possess in your Photoshop...

Your poetry is amazing...

Your pictures add just the right touch!

I would be HAPPY to give you the Awesome Site Award... Ya can't beat the single red rose! Thank you so much for inviting me... you have given me inspiration!